Why Hire Amdur, Maggs & Dugan?
Why Hire Amdur, Maggs & Dugan?
At Amdur, Maggs & Dugan, our firm has the skill and experience that is required to effectively and successfully represent our clients in their various divorce and family law matters. If you are seeking representation then you will greatly benefit from the legal representation of a Monmouth County divorce lawyer from our firm. Your case deserves excellent representation and we can provide this for you.
Our team at Amdur, Maggs & Dugan will provide you with extensive one-on-one personal service to better understand your needs and desires for your case, then collaborate with our team approach and use our different skills and ideas to design a strategy for your case that will advocate for your goals and desires in court.
Hear What Our Clients Have to Say
We Build Long Lasting Relationships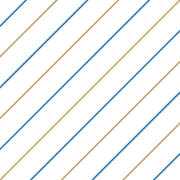 "Marguerite and her entire team were the right choice"

Divorce is never easy. Marguerite Maggs is the consummate professional that guided me through the legal process and supported ...

- John

"Everyday I wish I had her from the start"

I turned to Marguerite after things didn't go as planned with my first lawyer. Everyday I wish I had her from the start. I am ...

- Tracey

"Simply the Best!!"

Going through a divorce is never simple but having Amdur, Maggs and Shor represent me made the entire process easier. ...

- Jennifer Phillips

"I would recommend this law firm to everybody looking for a very professional firm, this is it."

It started off really bad before I retained Laura Dugan as my attorney. Once she got ahold of my files, it was such a great ...

- Nick

"There are no winners in divorce, but Marguerite ensured I was well informed, well represented, and I received what I was entitled to. Highly recommend Marguerite Maggs. "

After spending 8 months in mediation while working with another attorney, I turned to Marguerite. Marguerite, her para ...

- Beth

"They are extremely responsive, knowledgeable and professional and I now can say I will always think of Ms. Maggs and her staff as friends."

Leanne Lucarelli I interviewed 4 law firms prior to my hiring Amdur, Maggs and Shor to assist me with my divorce. This was ...

- Leanne Lucarelli