About Amdur, Maggs & Dugan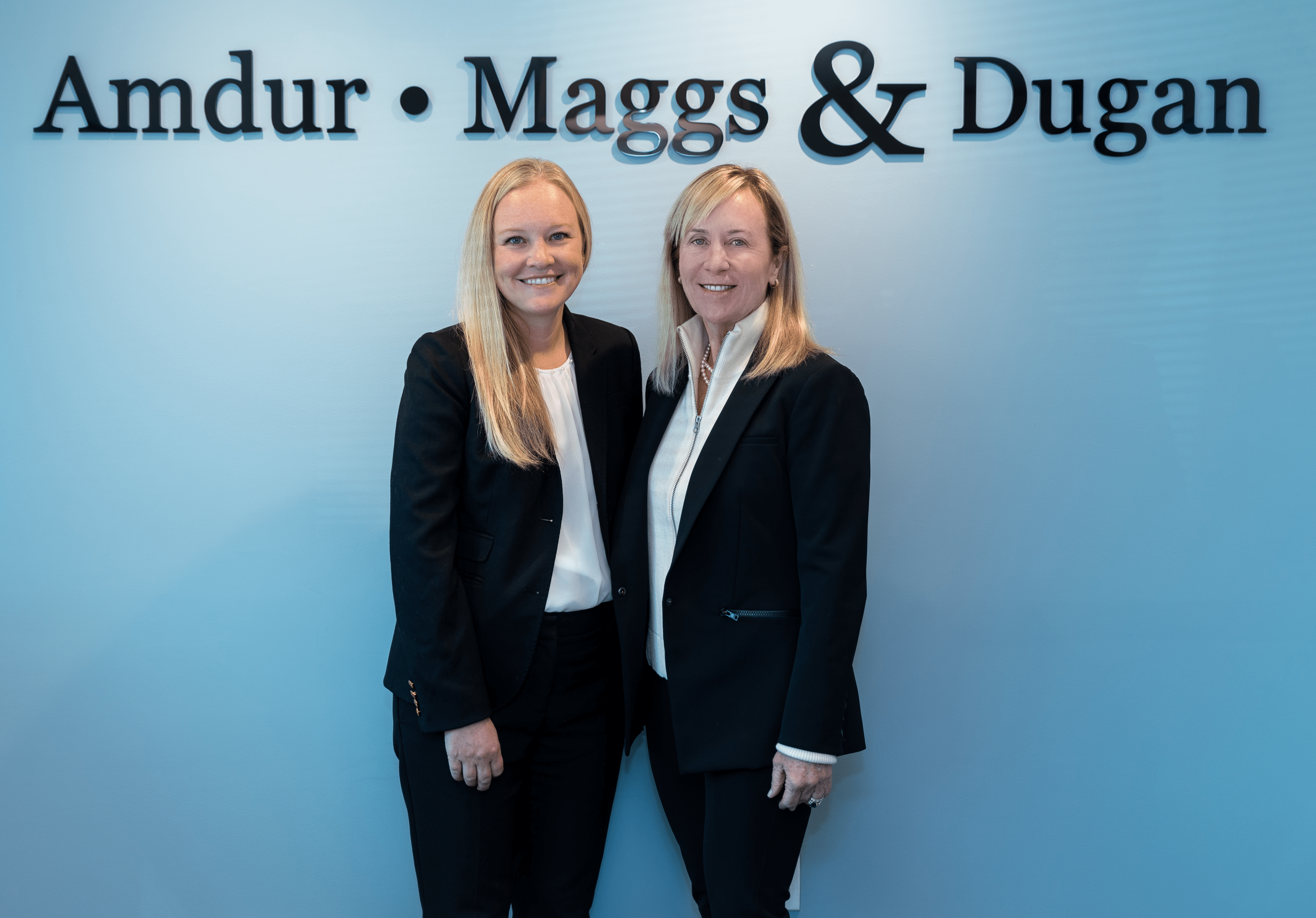 Amdur, Maggs & Dugan is primarily a divorce and family law firm that has been dedicated to serving those who are facing legal issues in Monmouth, Middlesex, and Ocean Counties for many years. We have extensive experience in family law including child custody, child support, spousal support, modifications, cohabitation, and many other areas. We have a history of success in the cases that we handle, as well as, many satisfied clients whom we have represented. If you are seeking legal representation then our firm will be able to help you.
Partner Richard A. Amdur is a seasoned, skilled and highly experienced litigator with extensive education from Blair Academy, Alfred University, and New York University Law School. He has served on various legal associations throughout his many years in practice including the Monmouth County Civil Trial Committee from 1968 to 1985, and Trial Attorneys of New Jersey among many others. He has extensive experience in serving numerous professionals and institutions in their legal matters such as defense of physicians, nurses, hospitals, insurance agents and attorneys, among others.
Partner Marguerite A. Maggs has the skill and experience as well as the education that is required of an attorney in New Jersey for all family law matters. She is a graduate of both the University of Miami and Seton Hall University Law School. Her education with an undergraduate degree in Psychology as well as extensive Court room experience has given her the necessary knowledge and tools in order to zealously represent her clients with family law and divorce matters. She is well experienced and skilled in the areas of divorce, pre and postnuptial agreements, modifications and many others.
Partner Laura W. Dugan is a skilled and experienced attorney, who focuses on matrimonial law. Prior to joining the firm, she served as a Judicial Law Clerk to the Presiding Judge of the Family Part in Monmouth County. She received her undergraduate degree from Bryant University and both her law degree and Masters in Business Administration from Valparaiso University. Laura is experienced in tackling a vast range of family law cases, including divorce, modification, enforcement, child custody - domestic violence and Municipal Court and more complex areas which fall under the Family Law arena. Additionally, she was admitted to the New Jersey State Bar. Laura is a Trustee to the Legal Aid Society and you can rely on her to provide the skilled legal guidance you need to navigate some of the most sensitive legal matters.
How can our family law firm help you?
If you are facing a divorce or other family law matter then do not hesitate to retain the legal services of a Monmouth County divorce attorney from our legal team. We have successfully handled numerous cases and if you choose to work with us, we will be able to answer your questions regarding your case and provide you with excellent representation.
View the firm's profile at FindaFamilyAttorney.com.
Do not hesitate to retain the legal services from our firm that you will need in order to maximize your chances of a favorable outcome of your case and to ensure skillful representation of your legal issue today.